Aloe Leaf Juice
(Aloe Barbadensis)
Found in Aloe Essence Shampoo, Aloe Hemp Silk Conditioner, Vital Care Mango Face Cream, Pure Radiance Night Cream, Vitamin C Brightening Serum, Occulift Eye Recovery Gel, Gentle Beauty Botanical Facial Cleanser, Restorative Hand & Body Lotion, Velvet Touch Foaming Hand & Body Wash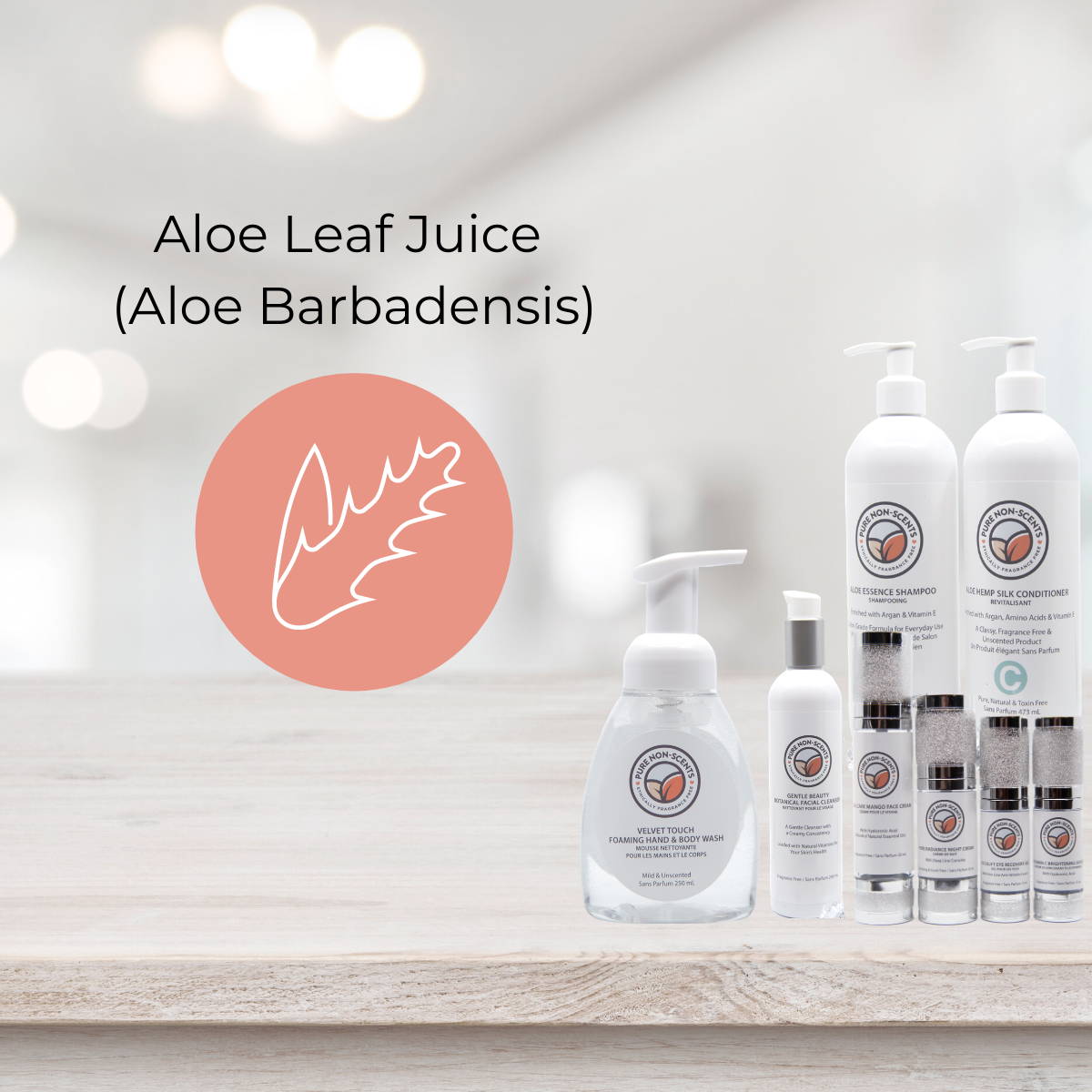 Contains vitamins, antioxidants, minerals and amino acids, slowing down the signs of aging.
It contains antioxidants, enzymes, Vitamins A and C, and it is highly anti-inflammatory. It can help treat burns, acne and moisturize dry irritated skin.
Benefits:
-natural skin & hair healing properties
-anti-inflammatory, antioxidant and antibacterial qualities
-soothes eczema, psoriasis
-may help to clear up acne
-hydrates the skin & locks in moisture
-keeps skin firm and slows down the signs of aging
-ideal for all skin types especially dry skin
-promotes the production of hyaluronic acid, collagen & elastin
-could help fade age spots
-is a trusted ingredient used for centuries and backed by research
For Hair:
-hydrates the scalp, soothing irritation and may help with dandruff
-can strengthen hair follicles
Adriann Knight,
"I am so glad to have these products in my life. Whether or not you have sensitive skin, these are premium products that have amazing results. I have thick curly hair and after using the shampoo and conditioner my hair has less frizz and the curls are setting nicer. You can see and feel the difference of using a high quality, chemical free products."