Argan Oil
(Argania Spinosa Kernel Oil -native to Morocco)
Found in Aloe Essence Shampoo, Aloe Hemp Silk Conditioner, Vital Care Mango Face Cream and Pure Radiance Night Cream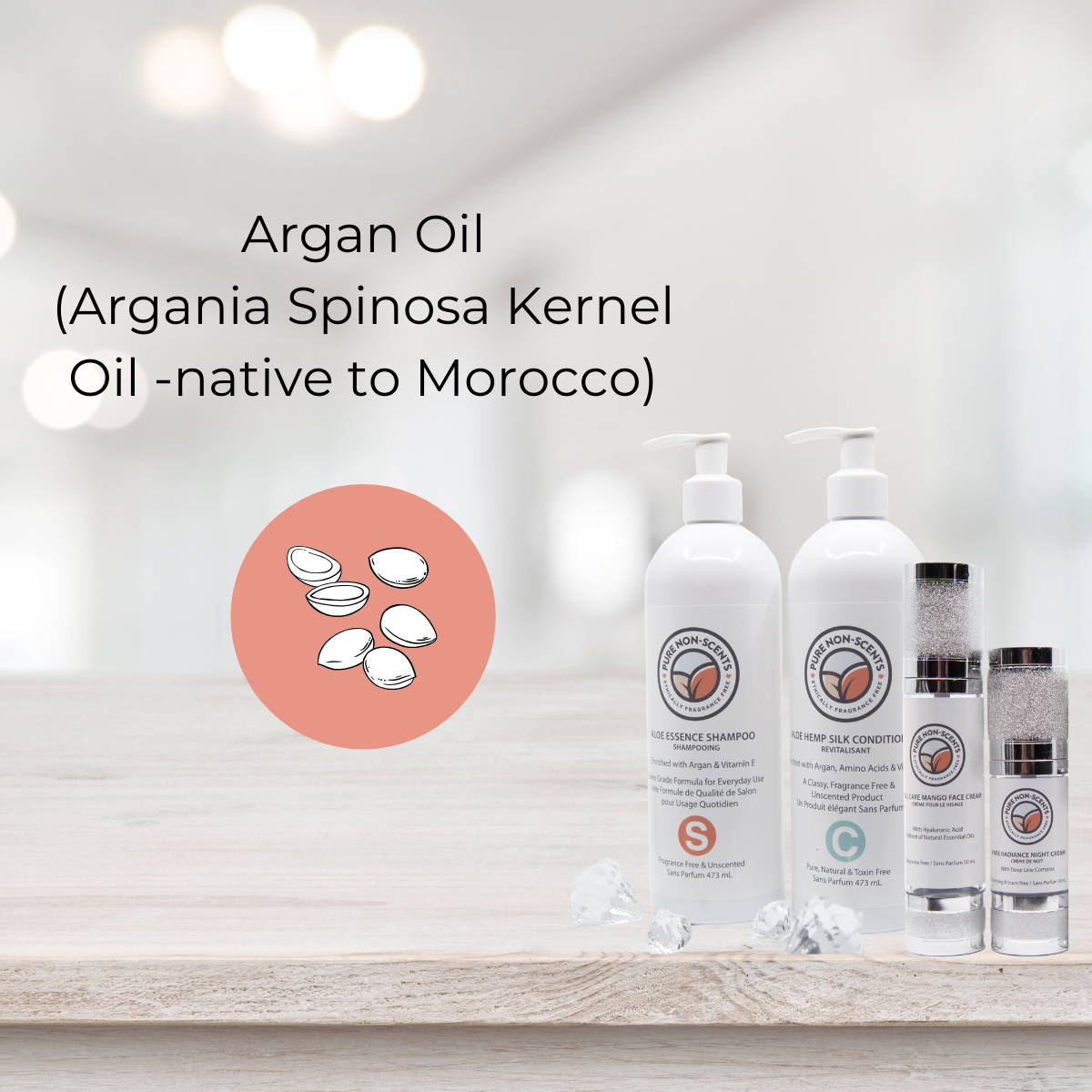 Loaded with Vitamin E and essential fatty acids which absorb easily into the epidermis and improves overall hair health as well. Rich in carotenes and antioxidants, argan oil is a popular choice for hydrating and nourishing skin and hair, with apparent non-comedogenic properties. A good choice for acne-prone skin.
Benefits for skin:
- absorbs easily and is non-greasy
- great moisturizer that hydrates and softens the skin
- rich in fatty acids & vitamin E giving skin a natural boost
-natural anti-oxidant help reduce inflammation in irritated skin
-restores elasticity leaving skin softer and plump
-contains anti-aging properties
Benefits for hair:
- can help tame frizzy hair & treat split ends
-proven to make hair soft & more manageable
-adds silkier shine
-hydrates the scalp & hair
-rich in natural phenols that can promote new hair growth
Adriann Knight,
"I am so glad to have these products in my life. Whether or not you have sensitive skin, these are premium products that have amazing results. I have thick curly hair and after using the shampoo and conditioner my hair has less frizz and the curls are setting nicer. You can see and feel the difference of using a high quality, chemical free products."