Coconut Oil
(Coco Nucifera)
Found in Aloe Hemp Silk Conditioner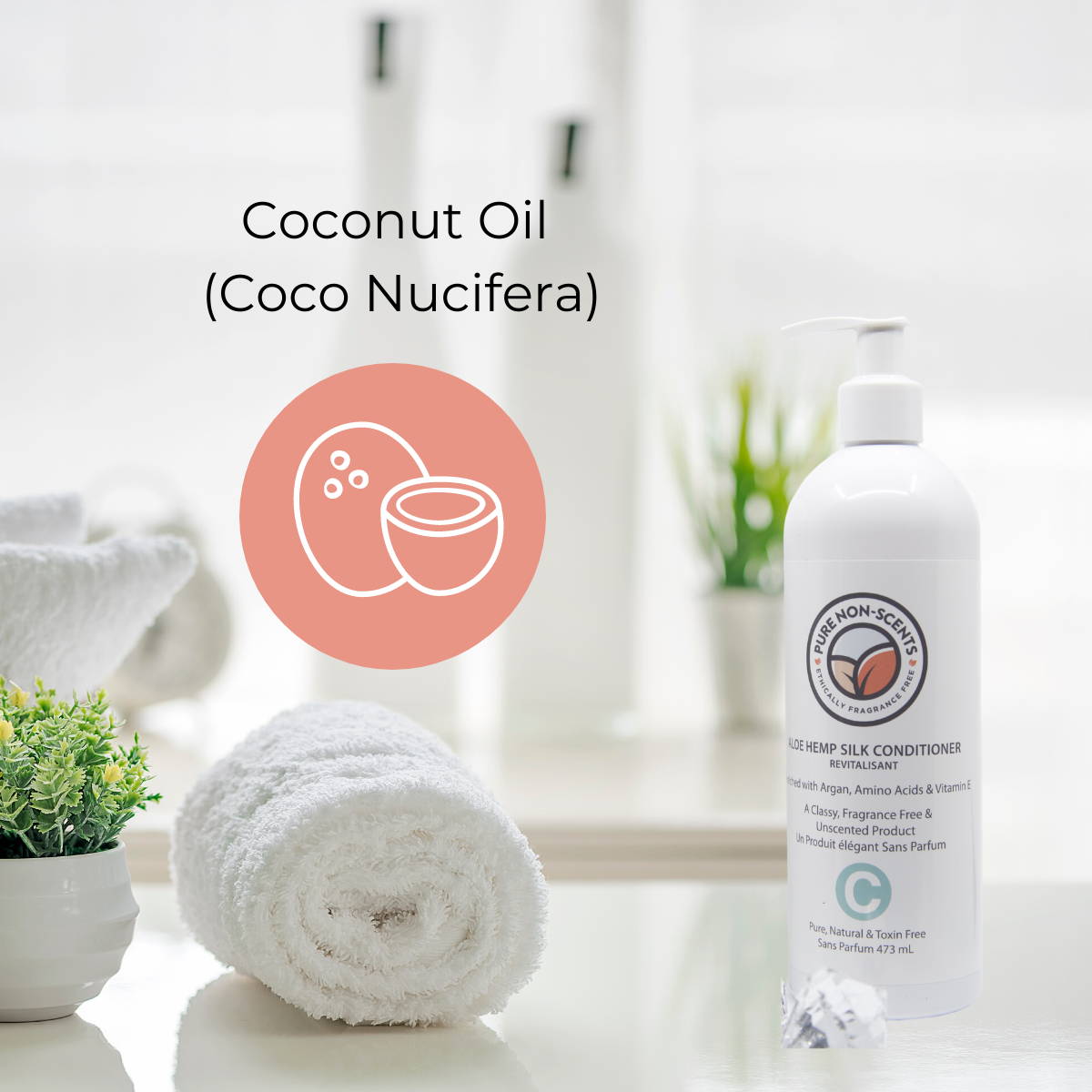 A natural antibacterial and antifungal moisturizer, high in lauric acid & vitamin E.
Benefits:
-adds luster & shine to the hair
-prevents hair breakage & split ends
-softens & conditions hair
-helps reduce protein loss in all hair types
-helps tame frizzy hair
-rich in lauric acid
-locks in moisture, nourishes the scalp
-removes sebum build-up to stimulate growth
Adriann Knight,
"I am so glad to have these products in my life. Whether or not you have sensitive skin, these are premium products that have amazing results. I have thick curly hair and after using the shampoo and conditioner my hair has less frizz and the curls are setting nicer. You can see and feel the difference of using a high quality, chemical free products."