Found in Restorative Hand & Body Lotion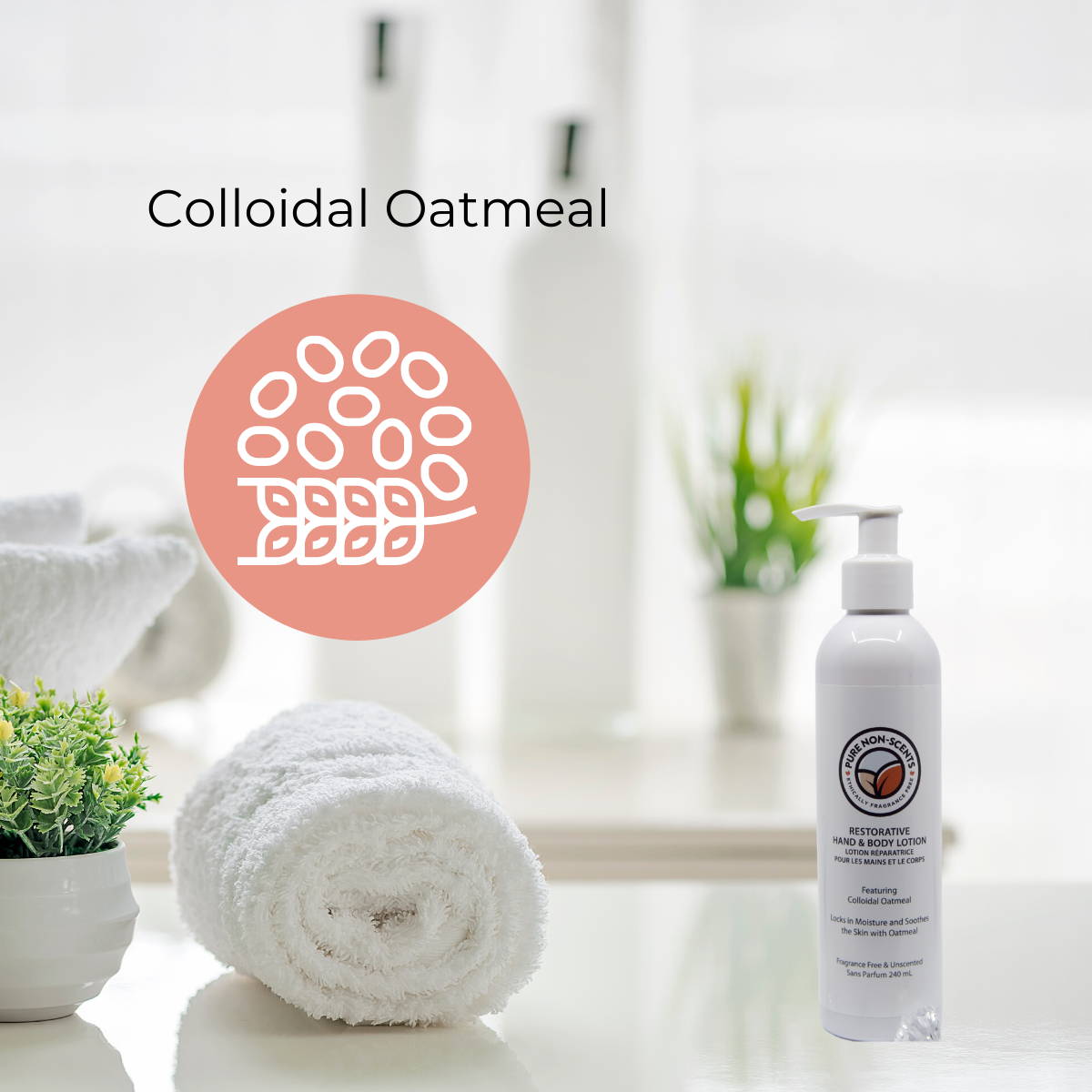 Colloidal oatmeal is oat grains that are grinded into a fine powder. It is an emollient that softens and soothes all skin types especially dry irritated skin.
Benefits:
-loaded with fats, proteins, vitamins and minerals all beneficial for the skin
-has anti-inflammatory & antioxidant benefits
-been know to treat dry itchy skin including eczema
Adriann Knight,
"I am so glad to have these products in my life. Whether or not you have sensitive skin, these are premium products that have amazing results. I have thick curly hair and after using the shampoo and conditioner my hair has less frizz and the curls are setting nicer. You can see and feel the difference of using a high quality, chemical free products."