Guarana Fruit Extract
(Paullina Cupana)
Found in Pure Radiance Night Cream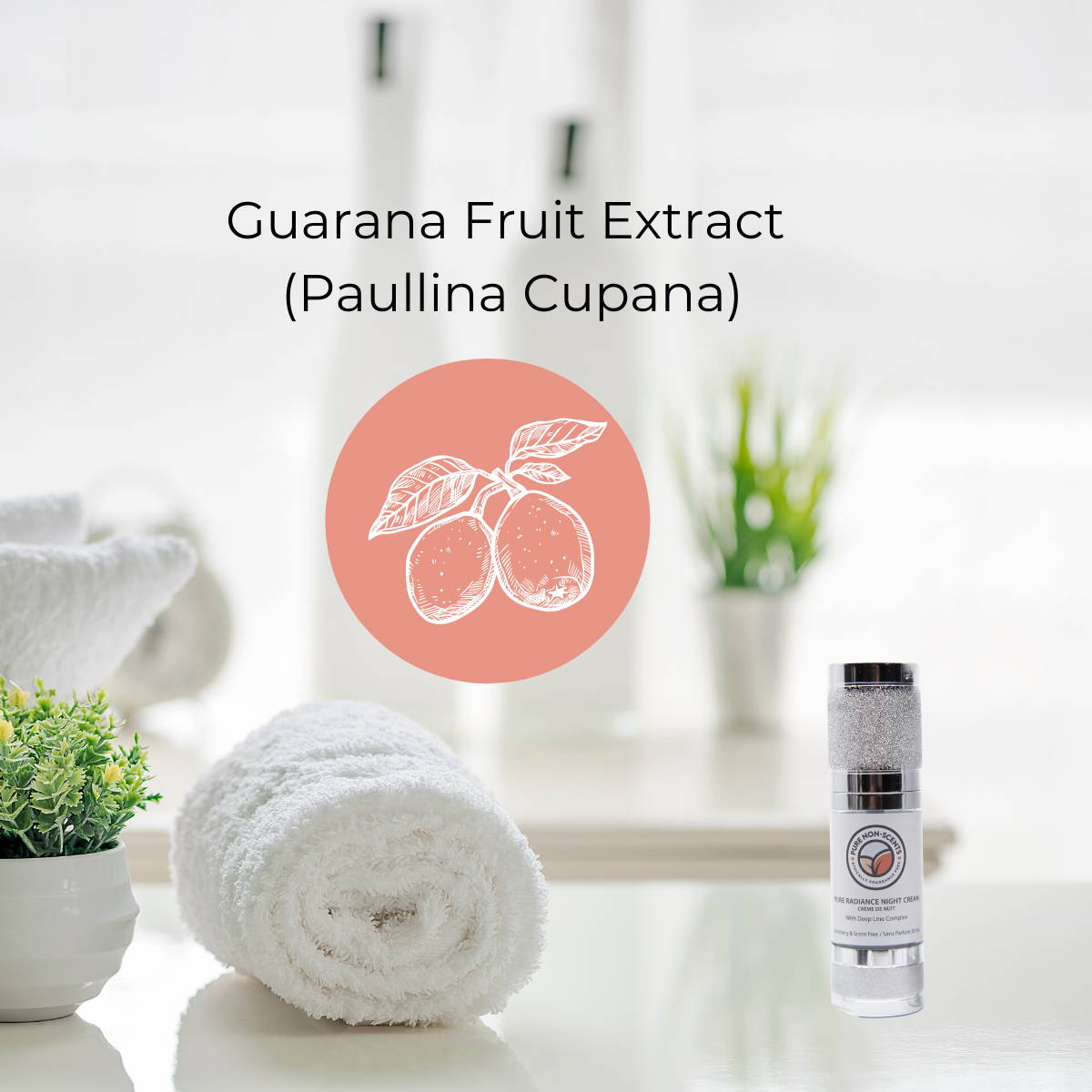 Firming, antioxidant and antimicrobial properties.
Is a Brazilian plant native to the Amazon and is best known for the seeds from its fruit The extract is made by processing the seeds into a powder. Amazonian tribes have used guarana for centuries for its therapeutic properties.
Benefits:
rich in antioxidants neutralizing potential harmful molecules
- may aid blood flow to your skin minimizing saggy skin and wrinkles
-reduces damage linked to aging
-Antibacterial effects contains compounds that could kill harmful bacteria
-has firming, antioxidant and antimicrobial properties.
Adriann Knight,
"I am so glad to have these products in my life. Whether or not you have sensitive skin, these are premium products that have amazing results. I have thick curly hair and after using the shampoo and conditioner my hair has less frizz and the curls are setting nicer. You can see and feel the difference of using a high quality, chemical free products."