Found in Vital Care Mango Face Cream, Pure Radiance Night Cream and Restorative Hand & Body Lotion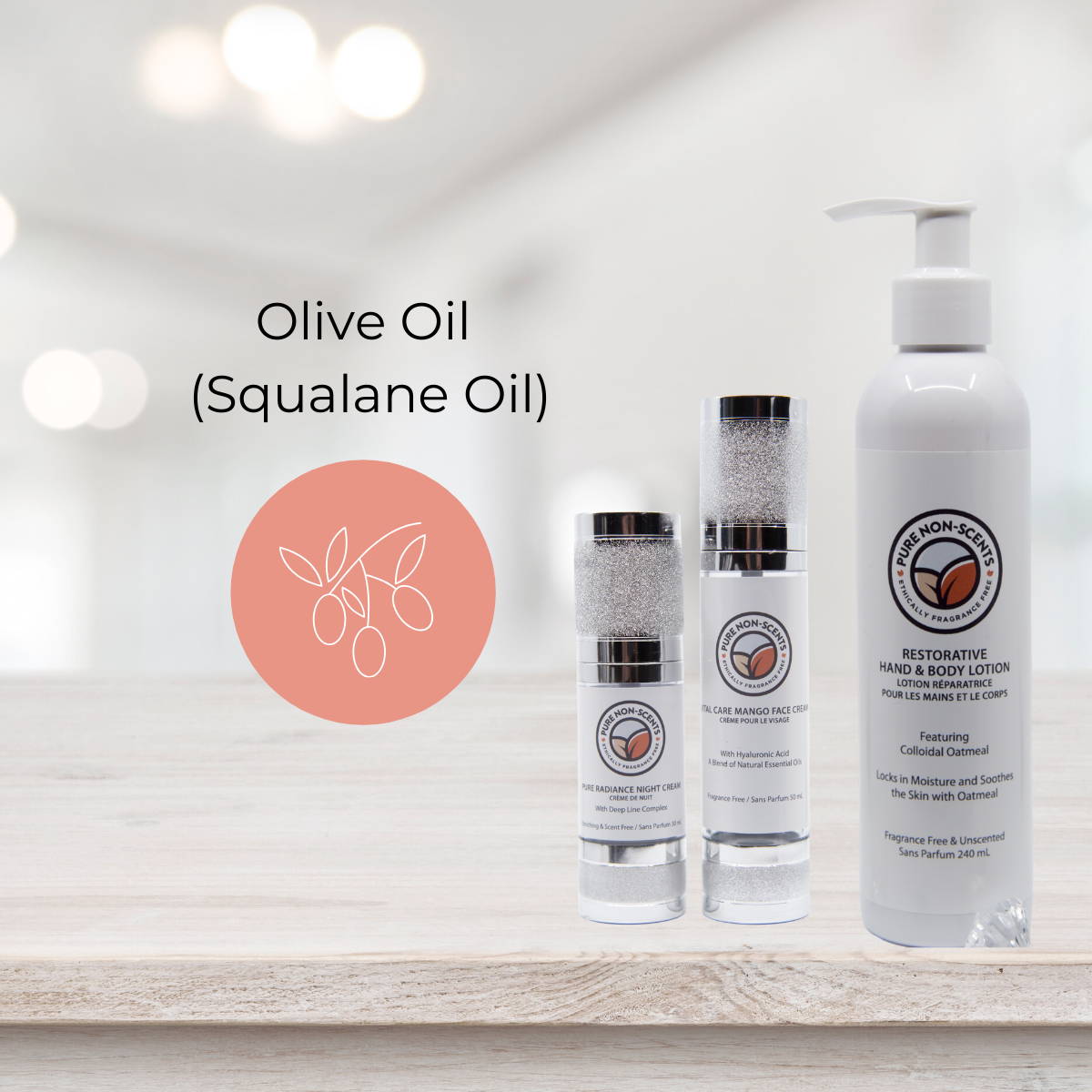 A super emollient friendly to all skin types that moisturizes and hydrates the skin. Helps to boost blood circulation, which promotes the formation of collagen for firmer, plumper skin and an instant skin glow!
Is there a difference between squalene and squalane? -both are natural substances made from olive oil. Squalane is a hydrogenated & saturated stable olive oil, however, Squalene is not hydrogenated. The process of hydrogenation improves the oil and increases its shelf life making it valuable in skin care products.
Benefits
- good for all skin types including sensitive skin
- one of the best ingredients in skin care to promote collagen & anti-aging
- anti-inflammatory that can alleviate acne, eczema & psoriasis
- improves overall skin health, speeds up healing
- has anti-bacterial properties
-moisturizes and hydrates leaving skin plump & soft
Adriann Knight,
"I am so glad to have these products in my life. Whether or not you have sensitive skin, these are premium products that have amazing results. I have thick curly hair and after using the shampoo and conditioner my hair has less frizz and the curls are setting nicer. You can see and feel the difference of using a high quality, chemical free products."