Shea Butter
(Butyrospermum Parkii)
Found in Vital Care Mango Face Cream, Pure Radiance Night Cream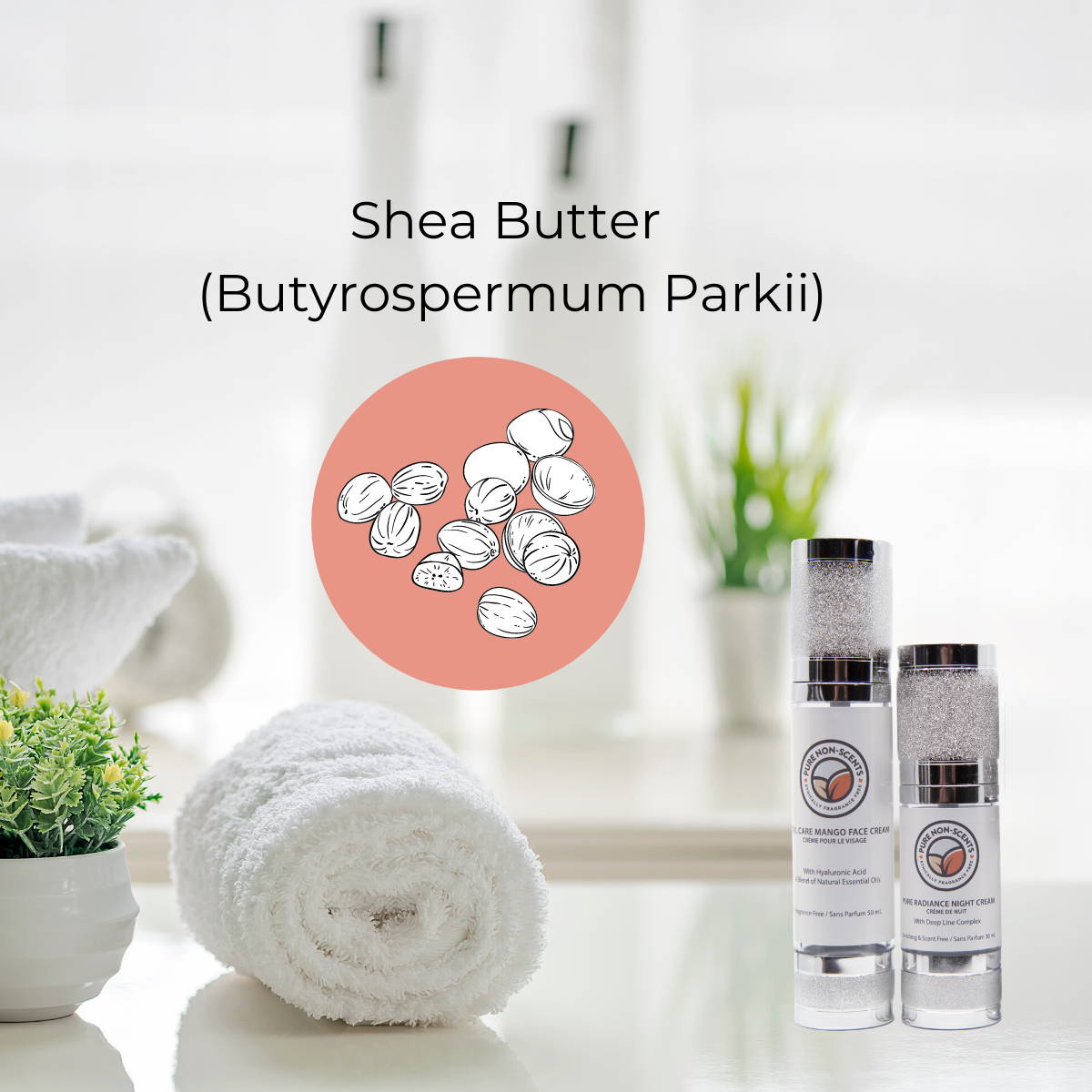 Shea butter is a fat extracted from the nut of the African shea tree
Benefits:
- Contains large amounts of fatty acids softening your skin
-packed with antioxidants
-Has anti-inflammatory and healing properties soothing your skin
-moisturizes, conditions and tones
-known to aid in treating blemishes, wrinkles, eczema & dermatitis
Adriann Knight,
"I am so glad to have these products in my life. Whether or not you have sensitive skin, these are premium products that have amazing results. I have thick curly hair and after using the shampoo and conditioner my hair has less frizz and the curls are setting nicer. You can see and feel the difference of using a high quality, chemical free products."