Sodium Hyaluronate (Hyaluronic Acid)
Found in Vitamin C Brightening Serum and Vital Care Mango Face Cream.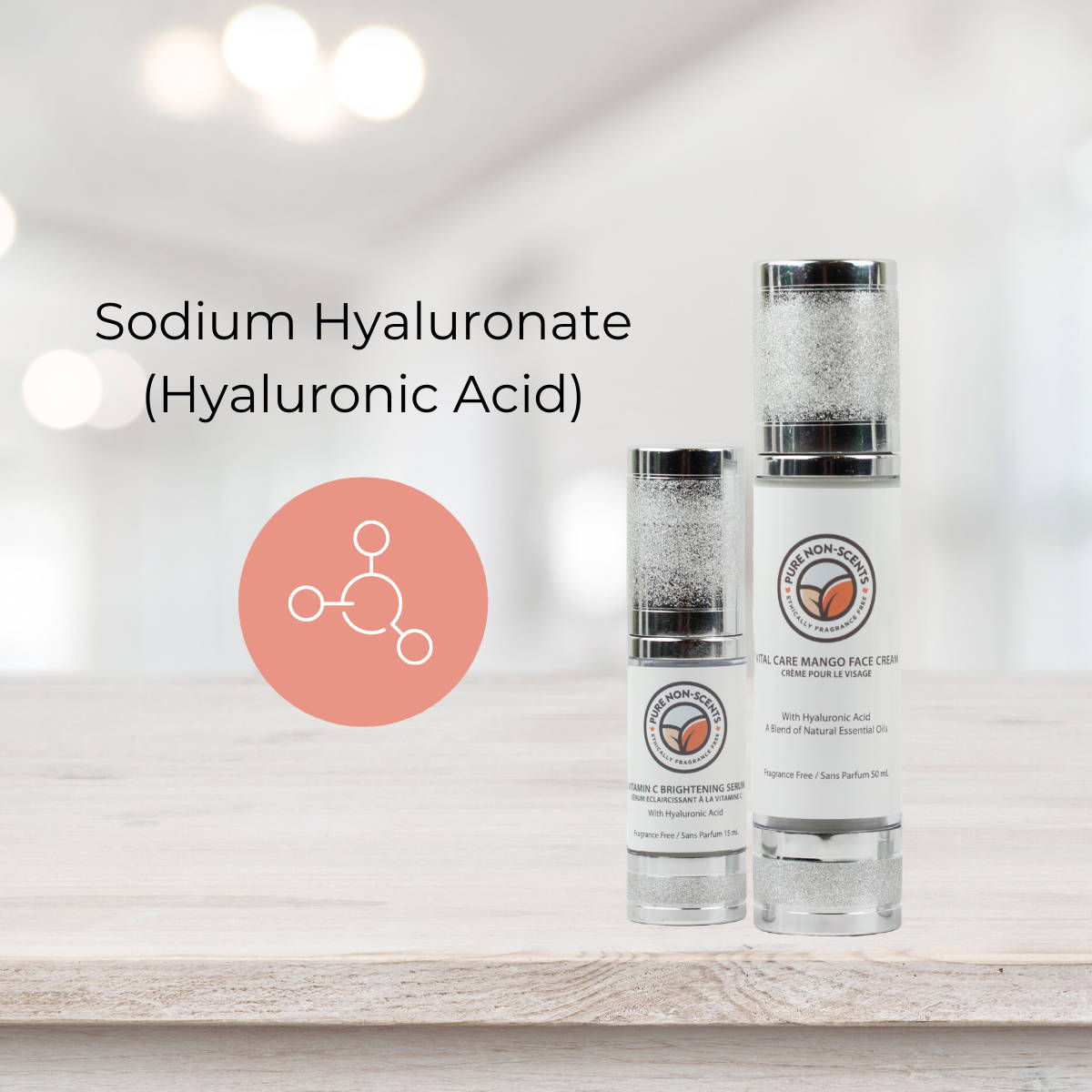 A superpower ingredient is known to cushion and lubricate the skin. Hyaluronic Acid is the salt form of hyaluronic acid and can hold up to 1000 times its weight in water

Benefits:
- maintains skin hydration throughout the day keeping it resilient
- smooths and plumps to relieve the appearance of fine lines & wrinkles
- recommended for all skin types
- keeps skin healthy, revitalized and maintains the skins moisture level
- assists in the delivery of active ingredients across the skin
-great for dry & mature skin

Lorraine Warren,
"I began using the skin care products in January starting with the vitamin C serum. I am using the full product line now and absolutely love them! Great products! Great service!"