Sweet Almond Oil
(Prunus Amygdalas Dulcis)
Found in Vital Care Mango Face Cream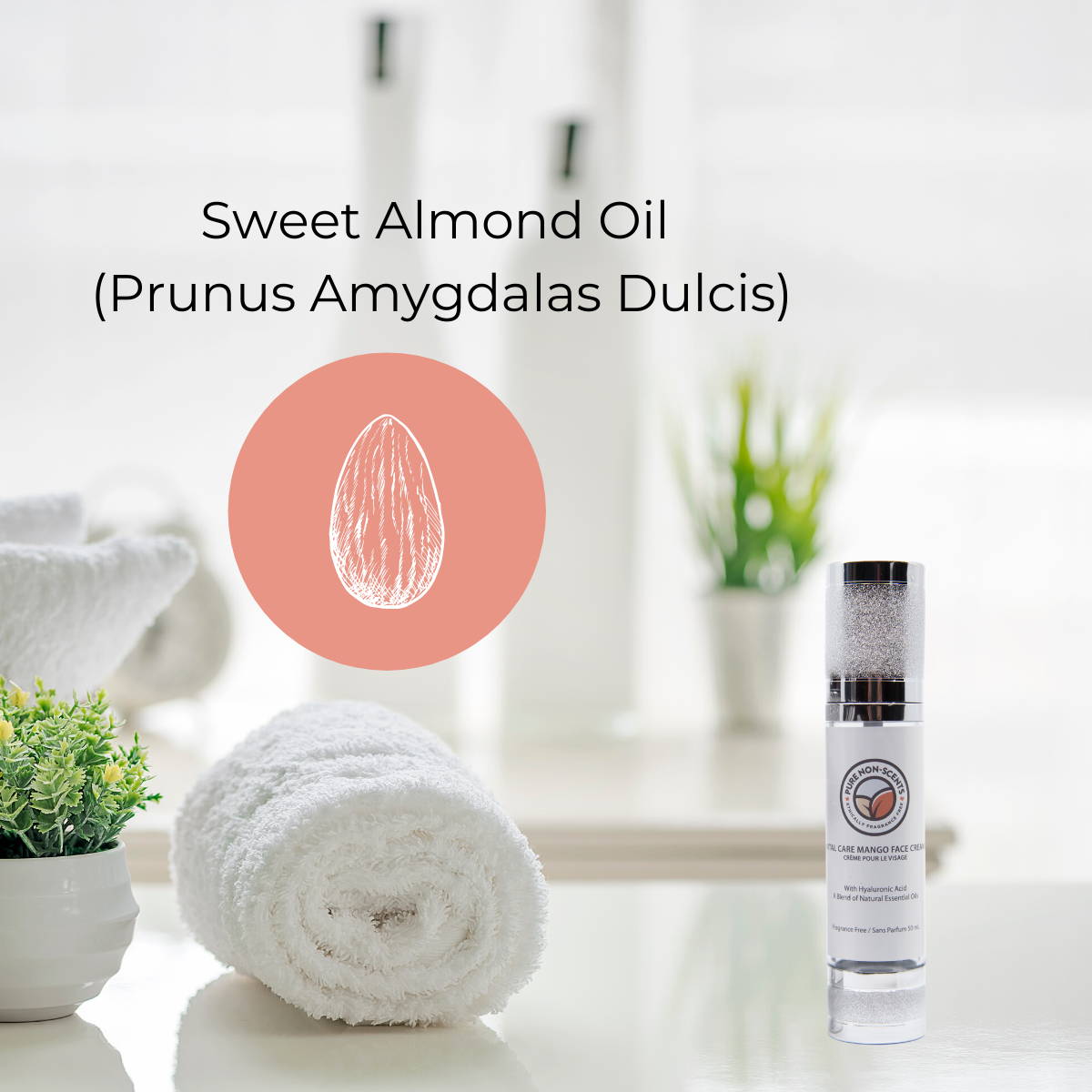 Promotes skin cell health and could protect from UV rays and
keeps skin hydrated and supple.
Protects it against potential damage caused by UV radiation. purge the skin of toxins.
The fatty acids found in sweet almond oil helps the skin retain moisture and keep it hydrated while the vitamin E soothes irritation.
Benefits
- can boost collagen production
-contains fatty acids keeping the skin hydrated and moist
-reduces puffiness and under eye circles
-improves complexion
-does not clog pores, can improve acne
-reduces the appearance of scars
-good for all skin types, sensitive, dry & oily
-mild & hypoallergenic
Adriann Knight,
"I am so glad to have these products in my life. Whether or not you have sensitive skin, these are premium products that have amazing results. I have thick curly hair and after using the shampoo and conditioner my hair has less frizz and the curls are setting nicer. You can see and feel the difference of using a high quality, chemical free products."