Found in Vital Care Mango Face Cream, Pure Radiance Night Cream, Aloe Essence Shampoo and Aloe Hemp Silk Conditioner, Alive Massage & Body Oil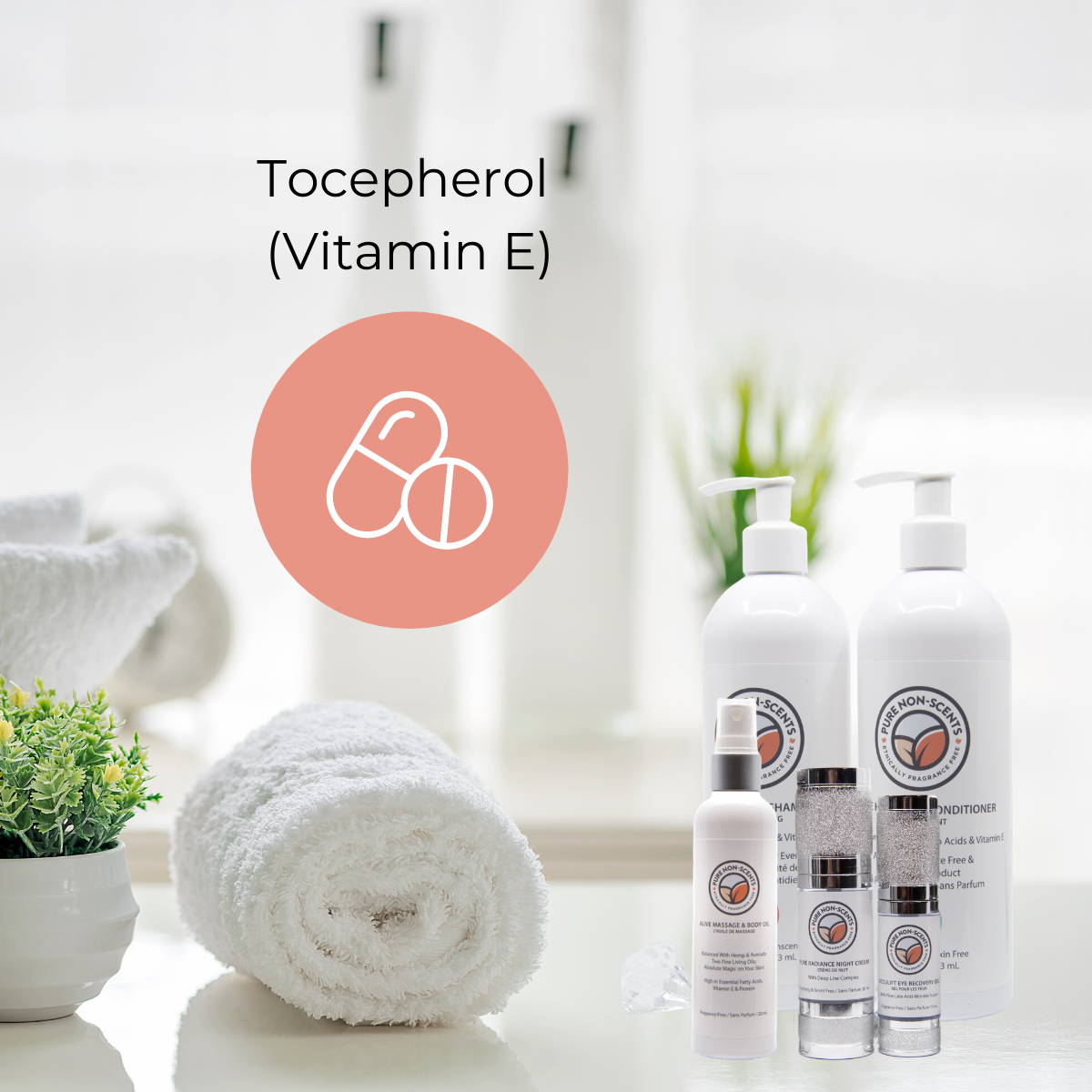 Benefits:
-Vitamin E supports the immune system, cell function and skin health.
-is an antioxidant fighting off free radicals
-moisturizing and healing benefits for both skin & hair
-natural anti-inflammatory can soothe & calm the skin
-may be beneficial in reducing UV damage to skin
-in hair may improve overall scalp and hair health
-can help bring back your natural shine
Liquid error (templates/page.gem-52486635617-template line 16): product form must be given a product
Adriann Knight,
"I am so glad to have these products in my life. Whether or not you have sensitive skin, these are premium products that have amazing results. I have thick curly hair and after using the shampoo and conditioner my hair has less frizz and the curls are setting nicer. You can see and feel the difference of using a high quality, chemical free products."