Wild Yam
(Dioscorea Villosa)
Found in Pure Radiance Night Cream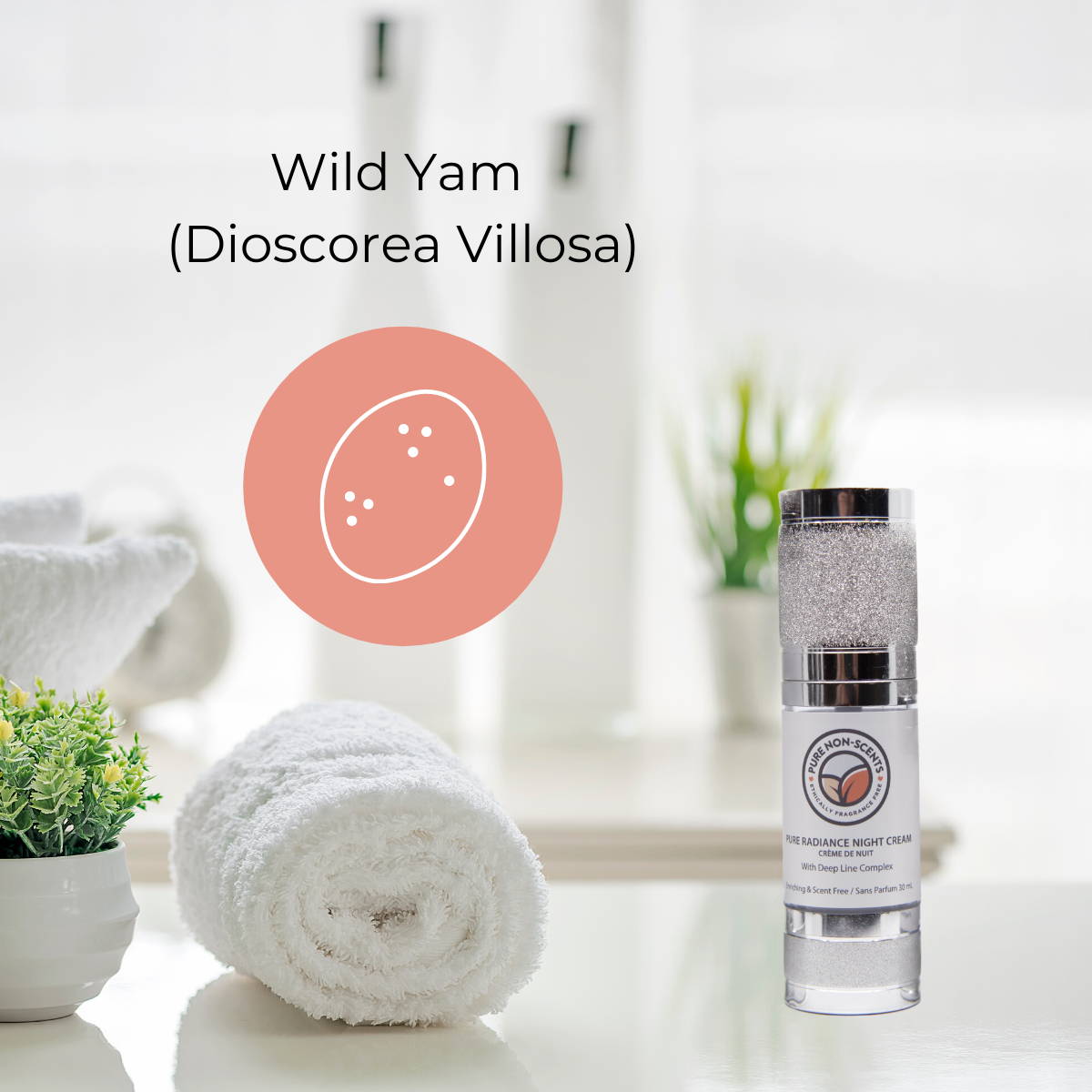 Benefits:
-has therapeutic benefits including anti-inflammatory, antimicrobial and antioxidant properties
-can soothe and promote healthier skin
-can help fight the loss of collagen in skin and restore skin cells
-may help reduce the appearance of dark spots
Adriann Knight,
"I am so glad to have these products in my life. Whether or not you have sensitive skin, these are premium products that have amazing results. I have thick curly hair and after using the shampoo and conditioner my hair has less frizz and the curls are setting nicer. You can see and feel the difference of using a high quality, chemical free products."